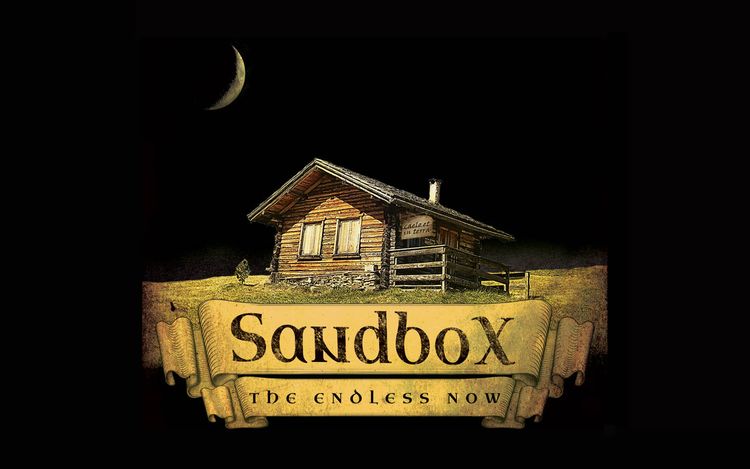 It's finally here! After many, many days and weeks in the studio, The Endless Now is finally available for purchase! Sandbox's 3rd Full Length Studio Album, first since 2012, has arrived after spending over 2 months at Swinghouse Studios in Los Angeles, CA, in addition to mixing sessions at Spitfire Studios, and Capitol Hollywood. The Endless Now is being released by Tate Music Group (TMG) and is available wherever digital music is sold, in addition to many brick and mortar stores nationwide. 
This marks the first studio album by Sandbox to feature Daniel Rodriguez on drums, and Chris Thornberry on piano and synths with both taking part in some of the vocal performances as well. Shane Sweet is featured as the main vocalist and songwriter while performing all of the guitar, bass and percussion elements as well. Morgan Paros makes a cameo providing violin on tracks such as "The Devil's Quota" and "Sandtruck." 
The Endless Now was produced by Sandbox while being mixed by Warren Huart at Spitfire Studios, engineered by Sam Martin at Swinghouse Studios, and Mastered by Kevin Bartley at Capitol Hollywood.
The band toured throughout much of March and April catching their 3rd straight year at SXSW, and made a 1st time performance at Milwaukee's Summerfest and is scheduled to be performing at the CMJ Festival in New York. Beyond a handful of one-off shows, the band has decided to take time off from the road while developing material for a rumored double album believed to be one part new material, one part acoustic album, along with a live album, and a new art installation.
The Endless Now is available through iTunes and wherever music is sold and/or streamed including Spotify, Rdio, and Pandora.